ABOUT
A BEAUTIFUL DAY IN THE NEIGHBORHOOD
The New York Times Best Seller 

For the first time ever, 75 beloved songs from Mister Rogers' Neighborhood and The Children's Corner are collected in this charmingly illustrated treasury, sure to be cherished by generations of children as well as the millions of adults who grew up with Mister Rogers. 
 
It's you I like.
It's not the things you wear,
It's not the way you do your hair—
But it's you I like.
 
From funny to sweet, silly to sincere, the lyrics of Mister Rogers explore such universal topics as feelings, new siblings, everyday life, imagination, and more. Through these songs—as well as endearing puppets and honest conversations—Mister Rogers instilled in his young viewers the values of kindness, self-awareness, and self-esteem. But most of all, he taught children that they are loved, just as they are. Perfect for bedtime, sing-along, or quiet time alone, this beautiful book of meaningful poetry is for every child—including the child inside of every one of us.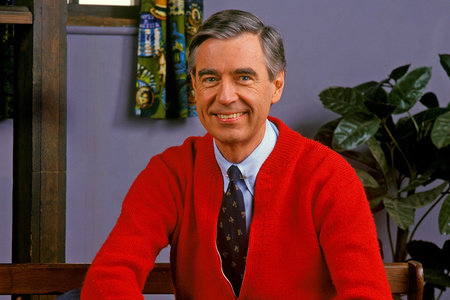 ABOUT THE AUTHOR
Fred Rogers (1928–2003) was a producer, writer, magician, puppeteer, minister, husband, and father who began working in children's television in the 1950s and created the PBS program Mister Rogers' Neighborhood. He pioneered "programming that spoke, with respect, to the concerns of early childhood, not as adults see it but as children feel it." For his work, he received the Presidential Medal of Freedom, a Peabody Award, and numerous other honors. The Television Hall of Fame inducted him in 1999, and the Smithsonian Institution displays one of his sweaters as a "treasure of American history." He founded Family Communications, Inc., now Fred Rogers Productions, a not-for-profit company that continues to develop programming, special projects, and materials that help children learn and grow, including Daniel Tiger's Neighborhood.