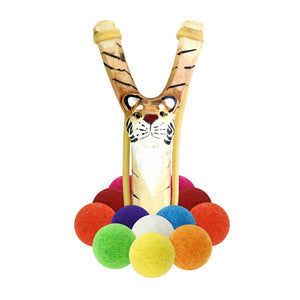 Go on and hit us with your best shot. On second thought…don't.
This Hella Slingshot is the real deal. Each one-of-a-kind slingshot is handmade from wood in the likeness of a powerful wild beast, and outfitted with a leather projectile pouch attached with natural latex tubing.
Included is a pack of 12 wool felt balls.
So grab one, head outside, and cause some mischief.