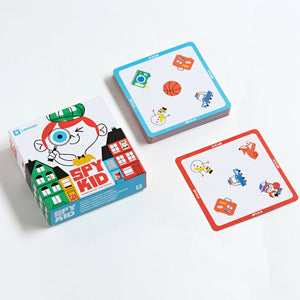 The perfect game for budding spies!
Observe the 5 drawings on the card for 5 seconds. Turn the card over and be the fastest to identify the drawing that was not on the other side of the card.

Strengths of the game:

- A game that stimulates the sense of observation, memory and concentration

- An endearing mascot, a retro and colorful style

- A simple rule of the game and a maximum replayability!