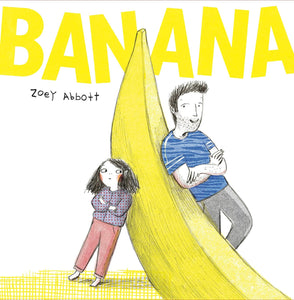 A quirky and hilarious picture book parable about parental distraction and a daughter's clever solution.


My dad is the best.

We love hanging out together.

Recently, he got this banana. At first, we had a great time with the banana — it does cool stuff and it's really fun.

But lately he's spending too much time with the banana. He's distracted, and he's not enjoying the things he used to enjoy, like hanging out with me.

I don't think this banana is good for him.

It's time to take action.

Zoey Abbott tackles parental distraction in a quirky and hilarious way in this parable about too much of a good thing. With her trademark wit and engaging illustrations, she introduces a very wise kid and a not-so-wise parent who eventually see eye to eye in a story that will delight readers of all ages.