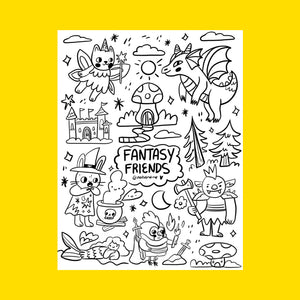 Time to add a splash of color to your world. Grab a handful of crayons and get ready to embark on a coloring adventure.
Our fantastic coloring page is lovingly created by the talented Natalia Cardona Puerta. Once you're done crafting your masterpiece, don't keep it all to yourself! Hang it up proudly for all to see and share your vibrant creations with us. We'd love to see your artwork!
Tag us at @hammerandjacks and @natsandme so we can join in the colorful fun.