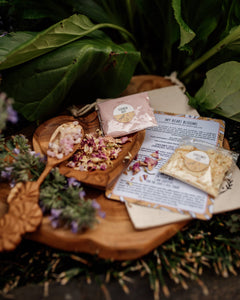 A Potion for self love and to give love to others. Sunflowers are a symbol of love, light and positivity. Like a sunflower blooms from a tiny seed, so can your heart grow in love for yourself. This potion will help you to harness the glowing power of the sun and the sunflower, helping to strengthen the love you have for yourself and for your loved ones.
MY HEART BLOOMS POTION POUCH - comes with:
4 sparkly dry Ingredients in Biodegradable Cellophane bags
1 Potion Card - on one side is Adventurer spell. The other side is a I AM BRAVE affirmation card to be recited as part of your child daily affirmation ritual.
1 Linen cloth bag to hold your most precious and treasured jewels